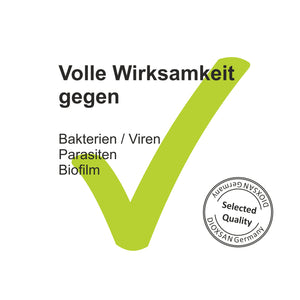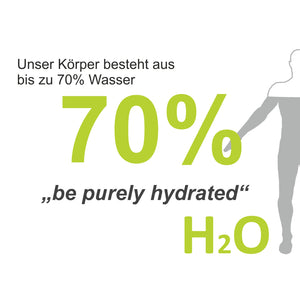 OUR DISTILLED CDS
We regularly produce DIOXSAN CDS 0.3% (Chlorine Dioxide Solution) fresh.
Following the classical process (distilling) to get highest purity without unwanted foreign substances.
Our CDS 0.3% is produced by gassing pure distilled water with Chlorine Dioxide in a synthesis plant specially developed for this process.
This complex process prevents unwanted foreign substances from being transferred to the Chlorine Dioxide Solution.
The fresh CDS is filled into high quality amber glass bottles and subsequently stored in a refrigerated environment.
You get a highly effective disinfectant in best purity.
No unnecessary foreign substances and preservatives
For the production of DIOXSAN products we use all our experience and carefully selected raw materials. We do not use unnecessary foreign substances and preservatives and carry out regular quality controls to always achieve the best possible result for you.
250ml Chlorine Dioxide Solution CDS 0.3%
Unit price

€11,58

per

100ml
100ml Chlorine Dioxide Solution CDS 0,3%
Unit price

€21,80

per

100ml
100ml Chlorine Dioxide - KIT
Unit price

€26,49

per

100ml
250ml Chlorine Dioxide - KIT
Unit price

€19,92

per

100ml
Fantastisches Produkt, Bestellung einfach und unproblematisch. Vielen Dank!

M. Heinrichs
Pünktlicher Versand und gute Verpackung.

A. Thunemann